EZStay - How it works for your Guests
EZStay™ works like this – when guests arrive at your Hotel/ Property. They head straight to one of the check-in kiosks in the lobby with a QR code on display. Using their phone camera they can scan the QR code to pull their reservation details. Simple…without the need to download any apps onto their phone. EZStay™ does not store any confidential data.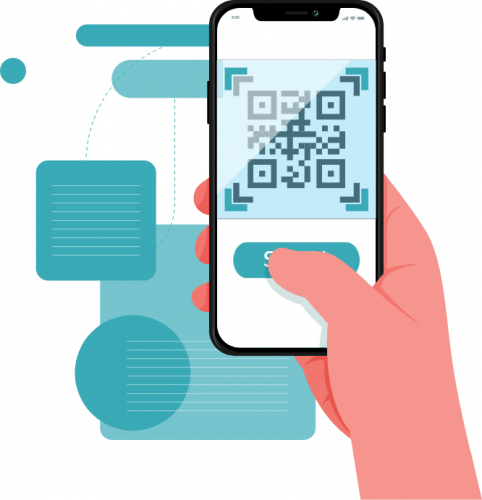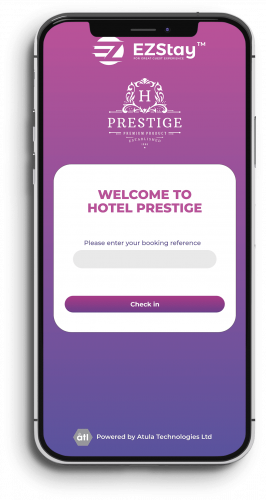 A screen with your Hotel's logo will pop up, prompting the customer to enter the same online booking reference confirmed by e-mail after their online booking.
The Guest booking details will be displayed on the screen prompting them to proceed to the next steps of completing the remainder of the verification and validation. Starting with identity verification.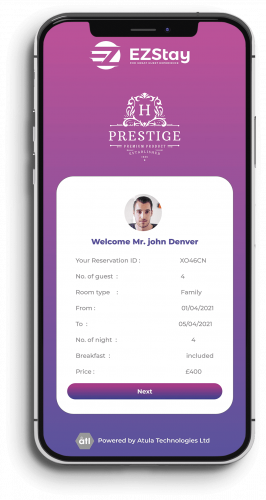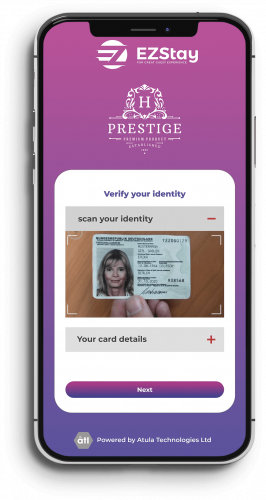 Guests can scan any photo ID like a passport or drivers license as proof,  using their phone camera. The next step would be to pass through some verifications to confirm the same card details (used for booking) to enable digital checkout. Any payments to be made upon arrival can be made at this point using the EZStay app but connected directly to the hotel's own payment gateway. A digital key to the room may be provided by the receptionist to collect and access the designated room, ready for use.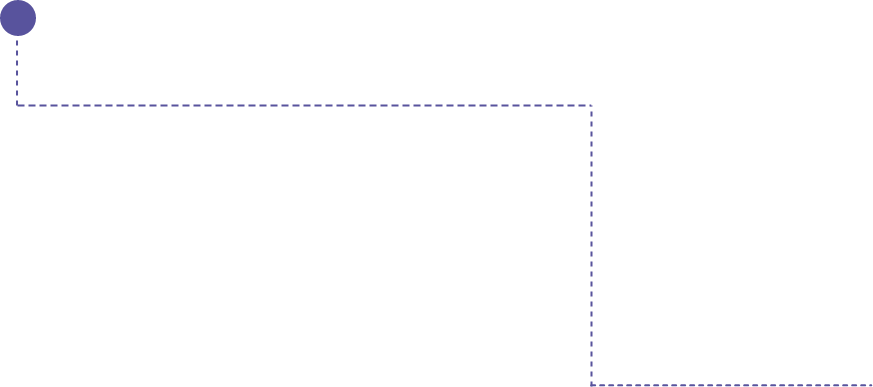 Once the guests have checked in, they can access all the services offered by that Hotel/property under various categories. QR codes for each property will be placed at vantage points – at the reception, in rooms and other service areas within the property. No walking out of that door anymore, asking for tea, coffee, milk, sugar supplies, asking for extra pillows, reporting a complaint or room service. Guests can make best use of your concierge to call for flowers/ cakes / both or a car booking for your next trip all within clicks of their mobile app. If there is a spa/salon/yoga or any shop within the property, they can simply book or buy directly using your app. It gets added to your tab. Pay once you reconcile, happy and wish to check-out.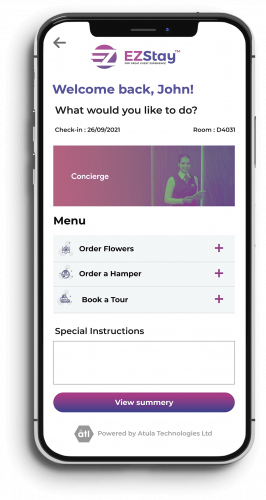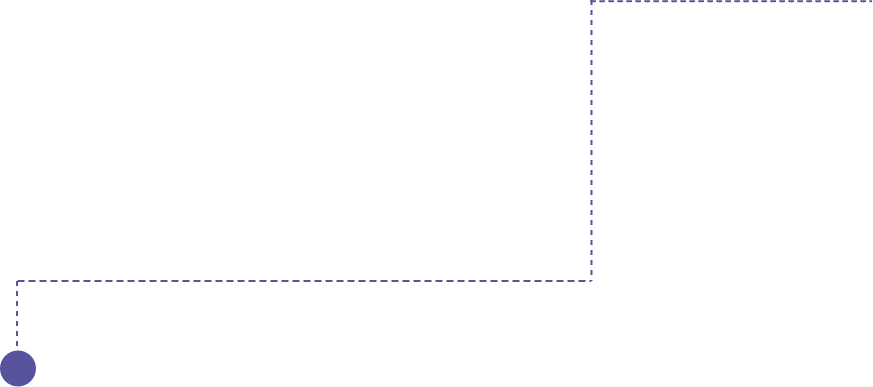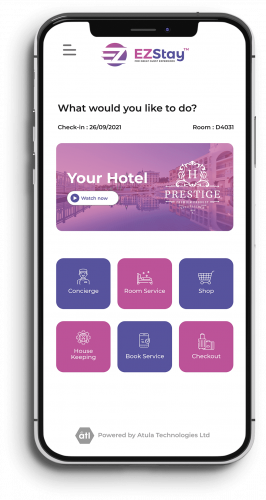 Every service (e.g. Concierge, Housekeeping, Room Service etc.) is configurable offering maximum scalability, security and flexibility. Checking out at the end of their stay couldn't be easier with digital payment. enabled by clicking 'check-out within the main menu. A PDF bill can be e-mailed to the guests upon successful payment. Integration to trust pilot/social media channels or Google reviews would allow for reviews to be shared in real-time for their valuable feedback to your brand Now Isn't that worth a wow guest experience?